PIRETTE Fragrance Oil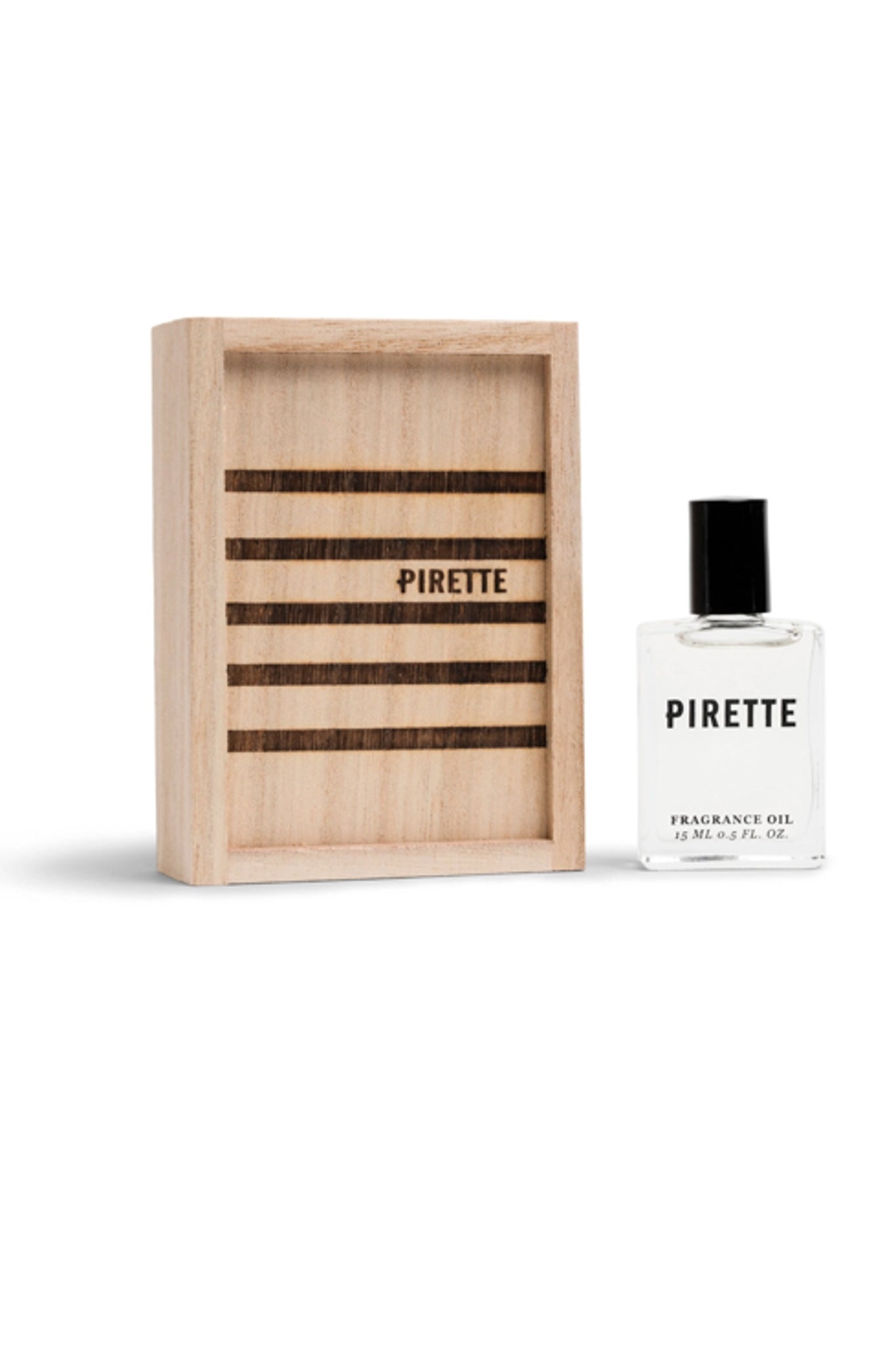 PIRETTE
A long lasting scent inspired by fresh coconut, surf wax, sunscreen and that sun-washed feeling after a day at the beach. Fragrance oils are the strongest and longest lasting form of perfume. PIRETTE Fragrance Oil warms up with your body heat to radiate a salty scent that will transport you to white-sugar beaches.
DIRECTIONS:
Apply the rollerball applicator to the neck and pulse points, such as, inner wrist, cleavage, base of throat, behind knees and inner elbows.
Paraben, Sulfate, Phthalate, Phosphate, and Alcohol-free. This is ideal for use on skin sensitive to alcohol-based fragrances. Made In USA.
Size:
15 ml 0.5 fl. oz. Rollerball
Fragrance Oil is made in the U.S.A.