I Love You California Candle 9oz.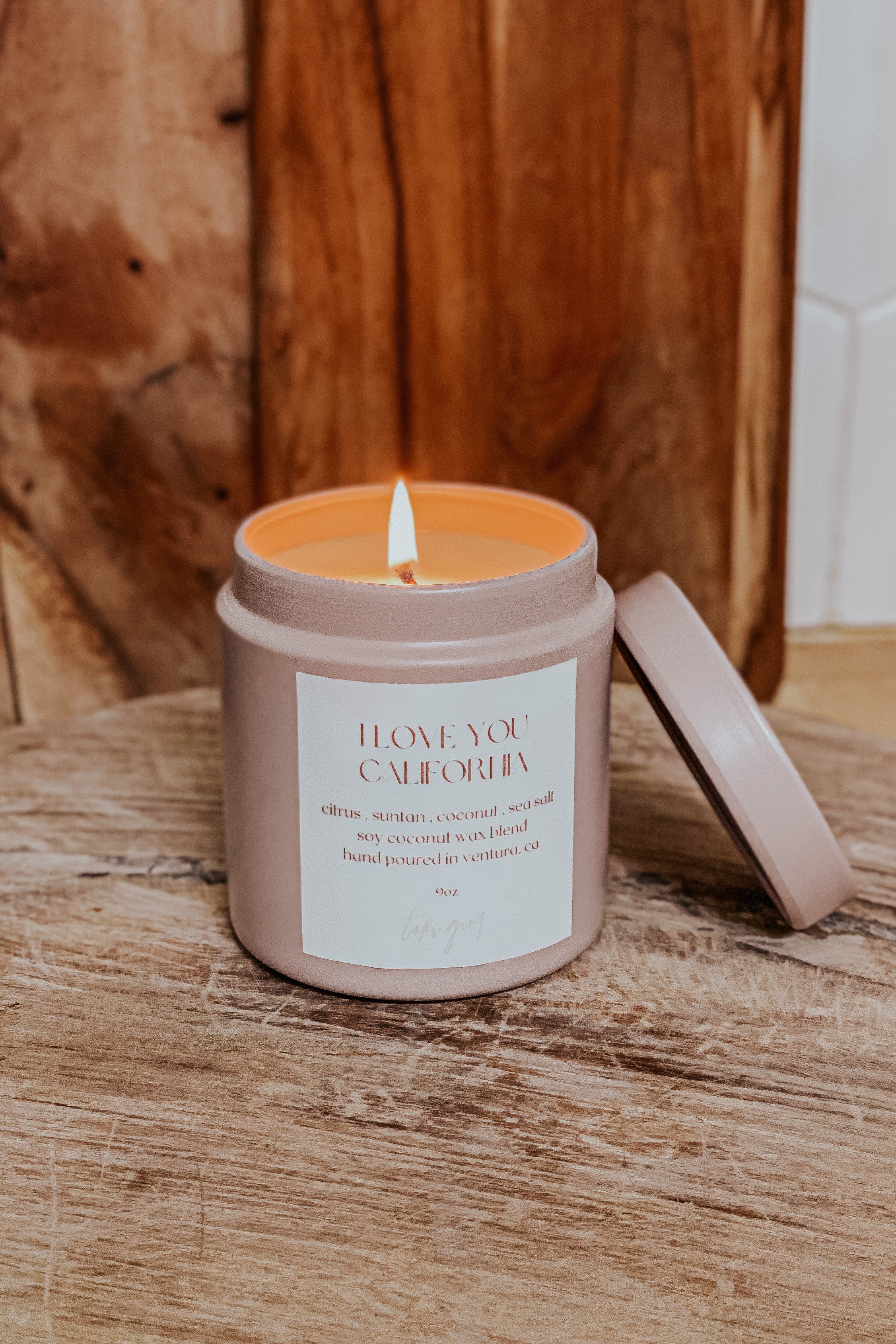 Shop TIKI GIRL
Coconut. Suntan. Citrus. Sea Salt. These are a few of our favorite things :)
With an 80 hour burn time our I LOVE YOU CALIFORNIA candle burns smooth, warm and beachy! Take our best smelling blend with you in our new 9oz neutral blush tin and matching lid. 
Phthalate free fragrances meet a soy coconut wax blend that is hand poured in-house in Ventura, CA.

Please remember to never leave a candle burning unattended and cut the wick in between uses.
xx