SIN-MIN Natural Deodorant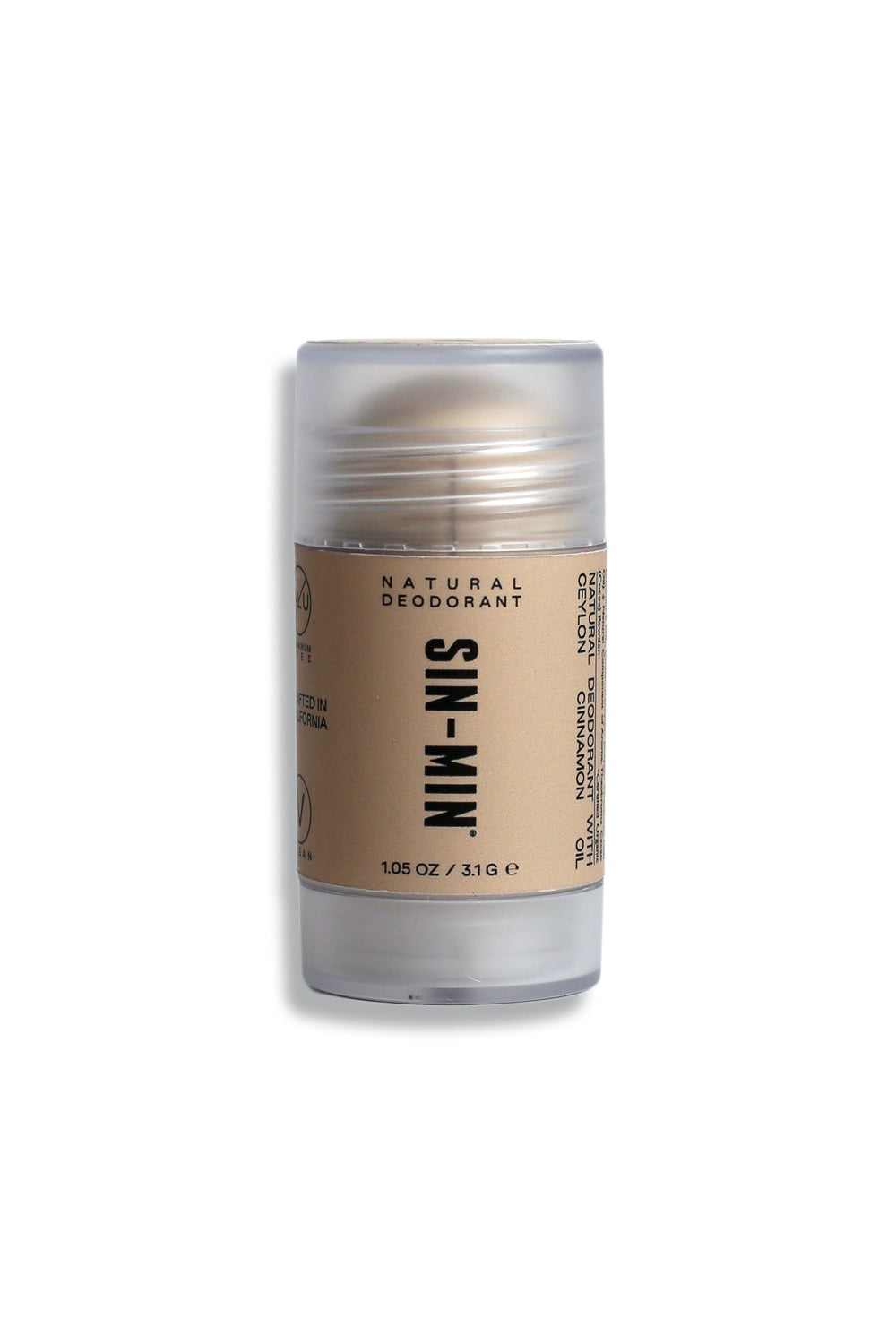 SIN MIN
Some deodorants cover up your body's natural scents, but SIN-MIN doesn't even want them to start. With the help of Ceylon cinnamon oil's antibacterial and anti-odor properties, our vegan deodorant doesn't just cover up unpleasant smells and hope it lasts, it actually kills the bacteria that breaks down in your apocrine glands that causes body odor.
Smaller than your usual deodorant sticks, this packaging allows for easier application and is perfect for traveling. Formulated with sensitive skin in mind, the odor-killing baking soda that can sometimes cause irritation is counteracted by a healthy and cooling dose of zinc oxide that helps to soothe skin and help your deodorant stay on and last long through even the workouts.
Crafted in California, enjoy a light cinnamon fragrance that won't overpower your senses.
INGREDIENTS
Arrowroot Powder
Candelilla Wax
Virgin Coconut Oil*
Zinc Oxide (Non-Nano)
Baking Soda
Shea Butter*
Kaolin Clay
SIN-MIN Signature Scent
Vitamin E Oil
Ceylon Cinnamon Leaf Oil*
Cocoa Powder
*Certified Organic Ingredient
PARABEN-FREE -CRUELTY-FREE - ALUMINUM-FREE - VEGAN - PHTHALATE-FREE 
1.05 OZ / 3.1 G